What Is Nail Fungus?
Nail fungus, or Onychomycosis, is a condition that is caused by the presence of a fungus living in and underneath the nail bed of a finger or toe. The fungus (a dermatophyte) houses itself within the nail bed making it difficult to reach and therefore difficult to kill. The cool and protected area underneath a nail provides the perfect growing condition for dermatophytes.
Once affected, nails must be treated for a substantial period of time before all of the fungus has been treated. The suggested treatment time to kill all of the fungus once the nails have been affected is 6 months. This will allow for FUNGINIX to destroy every last fungal agent around the affected area while a new nail grows in healthy and strong.
Why Funginix Works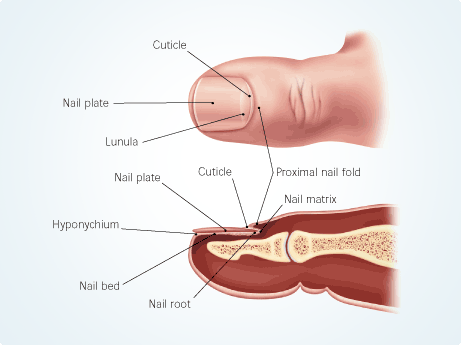 FUNGINIX is the best combination of anti-fungal agents, essential oils and fungus-fighting extracts available. In order to create the most powerful anti-fungal solution, we at Sisquoc Healthcare took the best of research from both traditional and herbal medicine on how to kill the fungus that attacks nails.
After comparing and contrasting the effects of various combinations, we came up with our unique blend of active ingredients like undecylenic acid, herbal remedies like camphor and essential oils like tea tree oil. There is simply no other topical toenail fungus treatment created to fight nail fungus that is more effective and complete.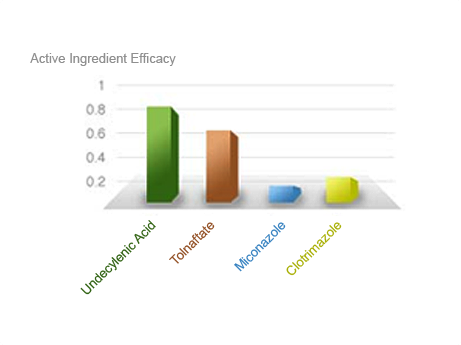 Return Policy
We are certain you will agree that FUNGINIX is the best nail fungus solution available. To prove it, we offer a no-questions-asked, 60-day full refund.
If you find that FUNGINIX is not completely to your liking, please call our customer service department at 1-800-589-8913 within 60 days of receiving your product to get the complete return instructions.
Application

1. It is of major importance to always keep your hands and feet clean and dry throughout the day.
2. Apply FUNGINIX twice daily. Once in the morning before putting on socks and/or shoes and once in the evening before getting into bed.
3. Use the brush applicator to work FUNGINIX deep under the nail bed and a finger or cotton swab to work FUNGINIX into the cuticle of each affected nail.